ARTIST BIOGRAPHY www.hunterleite.co.za
HunTer hunts down hearts with her beautiful dynamic voice. HunTer is a multiaward winning passionate, super-talented, singer, song-writer, MC, Motivational speaker and Radio presenter. Her rich, vocal versatility as a performer has entertained audiences since the young age of 16. Now this dynamic woman will keep you on the edge of your seat wanting more, each song she performs is delivered with pitch perfect excellence!

HunTer was born and raised in Benoni, South Africa
Speaking English, Afrikaans and Portuguese
Mother of two Hobbies: Painting, Pottery, Gardening, Baking

HunTer is currently busy producing and recording her 1st Gospel/Christian album, she covers some well-known songs but has written a few of her own

HunTer has been nominated for music awards in 2020 taking place in November in Europe

HunTer was nominated for The Texas Sounds International Country Music Awards in Jefferson USA.
She won Texas Best Female Vocalist in 2017 and 2019, 17 Countries competed.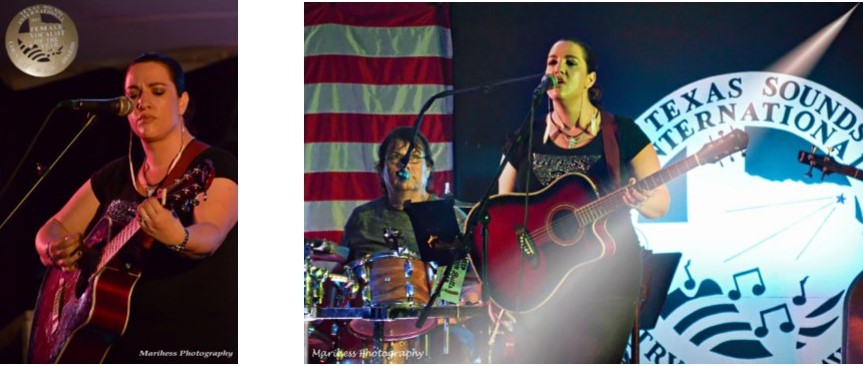 HunTer won Best Female artist - 2017 & 2019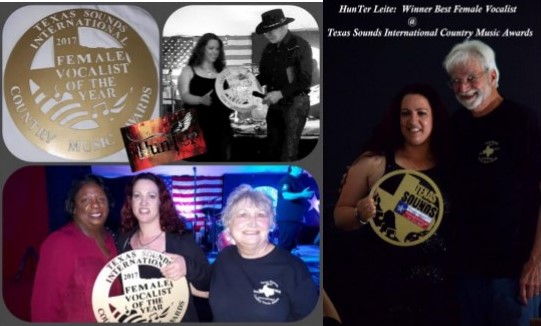 HunTer was nominated for The Josie Music Awards 2019 Hosted at Dollywood Tennessee
She won WORLD MUSIC ARTIST OF THE YEAR 2019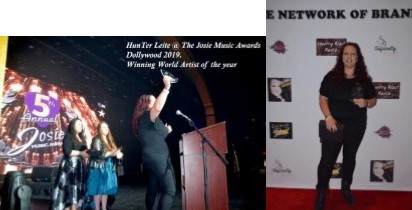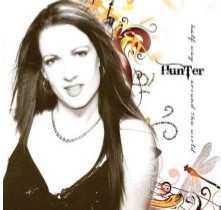 HunTer's previously released album in March 2013 titled "Halfway Around The World" is also available.
This album is said to be her soul work as most of the songs she has written herself.
The title track "Halfway Around The World" has hit the Top40 charts on East Rand Stereo and has made its way from #39 to #1.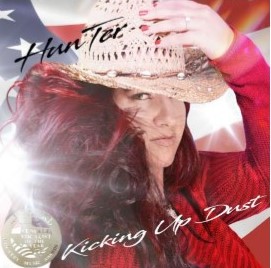 HunTer has released her Country Album titled "Kicking Up Dust" (2019)
This 12 track album has been written over 4 years,
each song with an inspiring story behind it.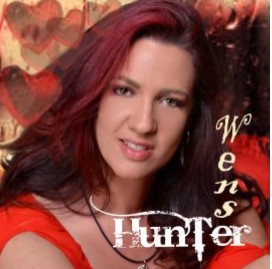 HunTer also released an Afrikaans Album Titled WENSE in April 2017
She wrote 8 of the songs on the 10 track album.
This album appeals to young and old.
HunTer's albums have also been play listed abroad, HunTer's music is play listed on over +-100 radio stations around the world. www.hunterleite.co.za

HunTer was invited by Johan Stemmet to be a guest performer on the TV show called Musiek Roulette in 2015, and again in 2016 which was broadcasted on SABC2.

HunTer has also been a guest twice on a Christian TV show called Stories Of Hope

HunTer has performed and MC'd at several high profile live broadcasted events such as Miss South Africa, Mrs South Africa, Out of Africa Beauty Pageant as well as been a guest on Fiesta, Musiek Roulette and Sports channel on DStv for SA Basketball championships. She has also performed at Emperor's Palace, Atterbury Theatre as well as Barnyard Theatre, Arto Theatre and many more.

Charities and Campaigns

HUNTER CAN PERFORM AT ANY CHARTY EVENT AT HER MINIMUM RATES.

HunTer is also a voice for our Rhino. And recently record the song Africa we here your call which was written by HunTer in collaboration with Claudia Cox, to create awareness for saving our Rhino. HunTer released her music video: YouTube – Africa we here your call by HunTer http://youtu.be/NThEhtl2pM

HunTer was elected as the proud Ambassador of iThemba Support and Rape Centre in Benoni in 2014; she has also written a song for woman and child rights, which will hit the airwaves this year. This video can be found on YouTube: We Are The Women by HunTer

Questions from clients

Q: Where can HunTer perform?
A: HunTer can perform at any event or function!
Churches

Woman's day functions

High Teas or Ladies Morning's

Festivals

Corporate functions

Weddings

Restaurant's

Upmarket Pubs

Schools

Sports days

Q: What type of music does HunTer perform?
A: Adult Contempary in MANY genres from Country, Rock, Pop, Ballads, Pub sing-alongs to Gospel. She does covers with a mix of her own original songs in English, Afrikaans and Portuguese, HunTer reads the crowd to cater for her audience.
Q: Do you have sound equipment?
A: Yes we HunTer has all her own equipment and can cater from small to large events (500 pax).
Q: Does HunTer perform with tracks or a band?
A: HunTer can perform both depending on the client's needs and budget.
www.hunterleite.co.za